Australia is huge.
Great beaches, wild untamed nature, sprawling and chic cities – we really do have it all.
One two-week visit is nowhere near enough time to truly see everything!  
So it's no surprise that people from countries UK, US, Canada, New Zealand and Ireland are coming down here and staying for months on end.
And one increasingly popular choice with visitors from these countries is the decision to go on a working holiday.
There are plenty of reasons to go on a working holiday:
The freedom that comes with staying for a longer amount of time

The ability to support yourself while you're there

The opportunity to truly engross yourself in Aussie culture and life
Are you an overseas nurse who's currently already in Australia on a working holiday?
If so, Swingshift Nurses has a great opportunity for you in Melbourne!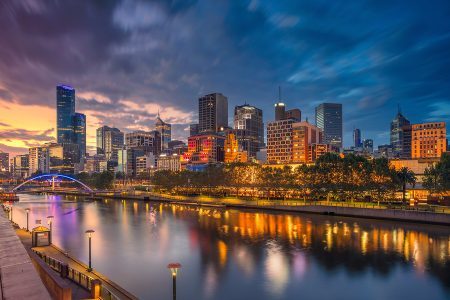 Who are Swingshift Nurses?
SwingShift Nurses is one of the most reputable nursing recruitment agencies in Australia.
Based in Melbourne, we have been connecting the best, most qualified nurses with temporary, part-time and permanent positions at some of Victoria's best health centres and facilities for almost 20 years!
As one of Australia's premier nursing agencies, we're all about giving nurses who are currently in Australia on working holidays remarkable professional experiences while still being able to enjoy what the country has to offer.  
Working with SwingShift Nurses
If you're currently in Australia on a working holiday, and seeking a change of pace and scenery, perhaps a trip to Melbourne might do the trick!
Melbourne has a lot to offer: it's got (in our biased opinion) the best restaurants, the best coffee and the best music scene in the entire country.
And it's also home to a nursing agency that will help you find flexible nursing work for the duration of your stay here!
Before or upon arrival in Melbourne, make sure you register with SwingShift Nurses.
We will work on assessing and checking your application, making sure that all requirements and qualifications are in place.
Once those are established, we can start identifying the job opening that's perfect for you and your preferences.
Once you become part of the SwingShift Nurses family, you will enjoy:
Fantastic pay

Great benefits

Staff Rewards Program

Training enhancements
Enjoy flexible work through a nursing agency
If you're an overseas nurse, you don't have to worry about work taking up all your time in Australia.
After all, you're here on a working holiday – emphasis on holiday. We understand that you still want time to explore Melbourne's fantastic laneway culture, see the sights, and have a good time while you're here.
With SwingShift Nurses, you have the power to choose when and where you work so you can get the most out of your stay here!
Thanks to our connections with public and private facilities, we can connect you with temporary, part-time, or casual nursing positions at a variety of city and rural locations.
General and specialised nursing
If you are an experienced mental health nurse, you'll be glad to know that SwingShift Nurses is largest and most recognised mental health specialist nursing agency in Australia.
In addition to supplying nurses to public and private mental health services, we have also place nurses in all specialist nursing disciplines, including:
Midwifery

Forensic

General

Emergency

Correctional
So if you're looking to make those specialist studies you took in your home country worth it, register with SwingShift Nurses today!
Make your work holiday in Australia even more exciting with a trip to Melbourne!
A working holiday in Australia? Good choice.
If you're an overseas nurses who's already in Australia, and are planning to spend some time in Melbourne, why not register with Swingshift Nurses?
If you're an overseas nurse yet to make the move, and need some help getting to Australia, register with our international division for overseas nurses, Australian Nursing Agency (ANA).
ANA is a division of Swingshift Nurses dedicated to helping overseas nurses get to Australia, including assistance with visas, paperwork, and registration.
If you want to find out more about how you can continue your nursing career while on your working holiday in Australia, we invite you to contact us today!