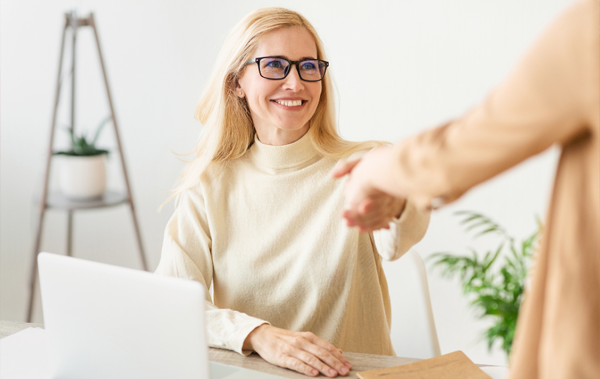 Looking to apply for work through a nursing agency? Perhaps you've seen the fantastic positions available through us here at SwingShift. If so, it's important you understand the application process and what is required of you.
Whether you're a registered nurse (RN), registered midwife (RM), enrolled nurse (EN), or assistant in nursing (AIN), this blog aims to guide you through the entire application process with SwingShift, no matter your skill set.
Before applying for a role
First thing's first. It's a good idea to register with SwingShift and check out our jobs board to determine the jobs that suit your qualifications, skills, and preferred location within Melbourne and wider Australia. The type of work SwingShift can source for you includes, but isn't limited to:
Mental Health Nursing
Aged Care Nursing
Forensics and Corrections Nursing
Community Nursing
Recovery Nursing
Medical/Surgical Nursing
Theatre Nursing
Midwifery
Education & Facilitating
Within each job listing, you'll see a "what you will need" section. This is the key information required from you in order to submit a complete application.
Essential documentation – standard requirements
While the required documentation can vary between healthcare professions, standard application requirements will need to be followed regardless of your profession when applying for a nursing agency role. These include:
Current AHPRA registration
Current criminal record check (obtain here)
Current Working with Children check (obtain here)
Full immunisation history (request here)
Also, be sure to update your CV with the following:
Your contact details (name, phone number, email address, address)
Recent work and education history
Awards, scholarships, and volunteer work
Courses, competencies, and professional development hours undertaken, including dates (supplying certificates where possible)
Two professional referees
For international nurses and midwives, your right to work in Australia must be clearly documented within your visa paperwork.
Education and experience – position specific
Registered Nurses (RNs) and Registered Midwives (RMs)
Education: Nursing Degree required
Experience: Over 12 months experience in a clinical hospital setting
Enrolled Nurse (EN)
Education: 18-month or two-year VET qualification to obtain a diploma in enrolled nursing
Experience: At least 12 months experience for clinical ENS
Assistant in Nursing (AIN):
Education: Qualification in Health Assistance, including 120 hours of work placement training
Experience: 120 hours of work placement must be completed
If you're a graduate nurse or have been nursing for less than a year, the Australian Healthcare Academy (AHA) can prepare you to work in hospitals. They offer extensive training opportunities for new graduates to build confidence, develop skills, and teach graduates about the important role of bedside nursing.
Please contact the AHA on 1300 953 276 or visit their website for more information.
How to get started
When you are ready, and once you have addressed the above, you can get in touch with SwingShift in one of three ways:
Upon applying for a role, we will send you a confirmation email. We will then notify you if your application progresses to the next stage.
While the application process can take some time, ensuring you complete each step and have the correct documentation will speed up the application time. This means you can start work sooner rather than later.
From everyone here at SwingShift, we hope to hear from you soon.