Ask any nurse and they'll tell you the same thing: no two shifts are ever the same. Whether you're a casual nurse travelling between facilities or an overseas nurse combining the love for travel with your passion for nursing, the joy you get from this profession is not easily matched.
Night shifts are a common part of the job for many nurses. And while they can seem quite tough at first, it's only a matter of time before you begin falling in love with the unique work opportunities you get as a nurse. This week, we share some tips to safely and healthily manage your next night shift.
Get plenty of sleep
Are you getting 7-9 hours of sleep every day? That's the most widely recommended amount of sleep every healthy adult needs each night.
You may think that you can cope with less sleep; maybe you've mastered relying on just six hours. Make sure you keep a careful eye on yourself to make sure you don't miss any sleep – any sleep you miss can quickly start to build up in what's referred to as sleep debt. And the only way you can "repay" your debts? With sleep!
The health benefits of sleep are so vast and startling it's no wonder why we do it. Apart from just boosting our mood (which is actually more important than we think) and getting rid of those dark circles underneath our eyes, sleep plays a vital role in the health of our body and mind.
Your memory and alertness is improved, you're think more critically and creatively, and some research even says you can live longer. Consistent sleep also helps with weight loss and staying healthy and fit.
Tips to improve your sleep:
Ensure your room is cool, dark, and quiet
Remove all electronics (blue light emitted from these devices can inhibit sleep)
Can't sleep? Stop tossing and turning. Leave the room and do something calming, like reading a magazine or doing a puzzle
Use your bedroom for sleep only
Eat well before, during, and after a night shift
A healthy, managed diet is key, not only to healthy living, but also to working diligently and efficiently. Choosing nutritious foods and engage in "meal prep" whenever you can. Not only will meal prep help ensure you eat well, but it's also great for saving money!
When working a night shift, it's important to start on a full stomach and eat something healthy and nutritious during your breaks. You can't go wrong with snacks like fruit, raw veggies, tuna, and hard-boiled eggs.
Next shift, bypass the vending machine and close the UberEATS app. You can eat better than this!
Stay active
Exercising is an important part of our lives no matter what our occupation. Especially with nursing, however, staying fit is important and will get you through those overnight shifts.
Joining a gym with a friend is a really great way to start, but if that's too daunting for you, why not try a regular street walk every day, or a bike ride. Whatever works for you and your schedule – sometimes it's not about making time for exercise, but instead incorporating exercise into your existing schedule.
Speaking of exercise, take a walk, do some stretches, or simply practice some breathing techniques throughout your shift to keep your body limber and your mind alert.
Be social
While during a shift isn't the place to discuss last Saturday night, being social with co-workers creates an instant support network.
As cliché as it sounds, you're all in this together, so bounce off each other's energy, dedication, and positivity to ensure a great shift!
A good relationship with your team also ensures communication channels are crystal clear, creating a better working environment for all.
Watch your caffeine intake
The odd coffee might do the trick helping you get through those late-night shifts, but you have to be extra careful that you don't overdo it.
Are you a sucker for energy drinks, too? Cut these out sooner rather than later – they're full of sugar and other nasty ingredients.
Caffeine is known to have serious negative side effects including insomnia, upset stomach and irritability.
If you can't resist a coffee to boost your energy at the start of the shift, ensure you stop drinking at least four hours before your shift is due to end. Caffeine stays in your body for a long time and can inhibit your rest after a shift ends, affecting your body's ability to properly rest, rejuvenate, and prepare for the next shift.
Stay busy
During your shift, keep an active to-do list (in your head or on paper) to keep you organised and at the top of your game.
Working the night shift can also help with your professional development: night shift nurses regularly report feeling more resourceful and working more autonomously as fewer managers are on duty overnight.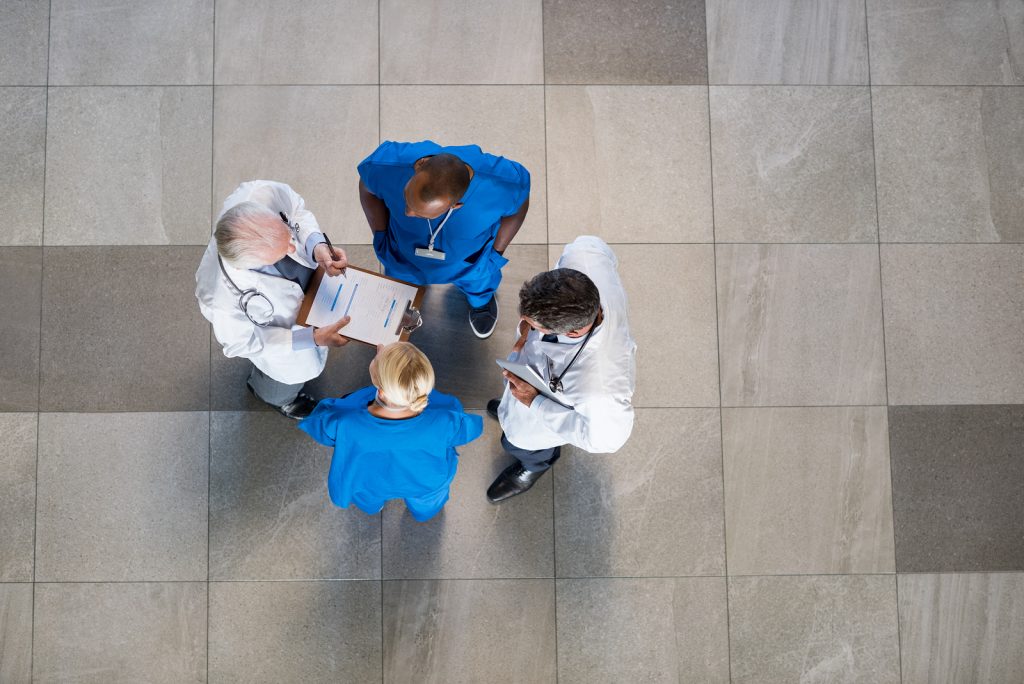 Register with SwingShift Nurses today
Are you a nurse looking to work at a nursing agency? Whether you want more flexible shifts, more variety, or simply want more control over your roster, SwingShift Nurses is the agency for you!
We welcome local and travelling nurses – so join the SwingShift Nurses family today!