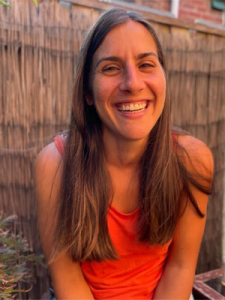 How long have you been with SwingShift Nurses?
6 years.
What are the benefits to agency nursing and why do you choose SwingShift?
SwingShift allows for flexible working hours, and a variety of hospitals. There has never been a time when two shifts have been the same. They always have plenty of work to offer, and they are accommodating to your personal schedule and needs.
What made you want to specialise in mental health nursing?
I really enjoyed my mental health placements while I was at Uni. I was able to meet all different types of people from all different walks of life. It gave me a lot of satisfaction learning about these individuals, which sparked my interest in pursuing a career in this field. I wanted be able to connect with each patient individually.
What's the most rewarding part of your job?
Facilitating individuals in their road to recovery.
What advice would you give an aspiring mental health nurse?
Never assume anything. Take the time to build a rapport with patients, and always assess.
If you had to sum up SwingShift Nurses in one sentence.
A flexible work environment with an uplifting supportive team.