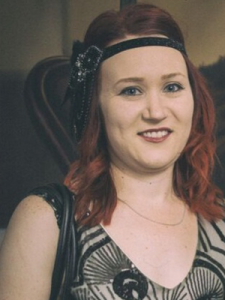 Tell us a bit about yourself
My names Amelia but I prefer Milly, I am from a small country town in Gippsland but I have moved around a lot, all over Australia.
When did you join SSN?
I joined SwingShift just under 2 years ago. My twin sister Jess has worked here for years, and I told her I was thinking about moving back to Melbourne she said they were looking more allocators and I've been here ever since.
What do you see as the biggest opportunity for mental health nursing?
I do feel like with COVID and everything I do thing going on in Melbourne, mental health has gone up a lot, the government should be building more facilities opening and have more funding for nurses.
How do you achieve success in your role?
I think its all about trying to make good relationships with nurses and with the allocators at the facilities.
What is the best advice you've ever received?
Never settle for less.
What are the values that drive you?
Honesty.
What is a little-known fact about yourself? Can be anything – quirky nickname, hobby or something you have done/achieved?
I love exploring and going to new places.
Quick Round:
Favourite place in the world? – I've been so many great places but there's no where else like home, Maffra.
Favourite food? – I love pancakes, any like crapes, pikelets even waffles.
What are you most excited about looking ahead in your job?
I have very recently become the allocations team leader which is very exciting I have a lot of learning to do but I'm very excited for the process.