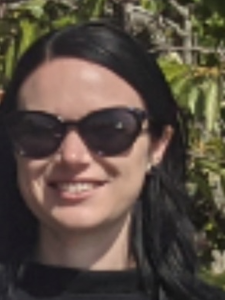 Tell us a bit about yourself
My Names Jess. I have 3 sisters and we grow up in Gippsland. I am currently recruitment/operations at SwingShift Nurses.
When did you join SSN?
I started in the office in 2016 for a Hospitality agency, when that ceased trading in 2018, I was absorbed into SwingShift.
What do you see as the biggest challenge in the mental health nursing sector today?
I think after the past 2 years we're had everyone needs break.
What do you see as the biggest opportunity for mental health nursing?
There will be a lot of opportunities coming to the mental health sector due to the findings of the royal commission.
How do you achieve success in your role?
Having patience.
What is the best advice you've ever received?
Don't stop learning and growing as a person.
What are the values that drive you?
Making a difference.
What is a little-known fact about yourself? Can be anything – quirky nickname, hobby or something you have done/achieved?
When I left school, I trained as a pastry chef and I still love cooking cakes and desserts.
Quick Round:
Biggest pet peeve? – Hearing someone eat loudly
Favourite place in the world? – Not very exciting but I love Hobart
Favourite food? – Anything cheesy
What are you most excited about looking ahead in your job?
I am looking forward to learning and getting involved with all aspects of the agencies.