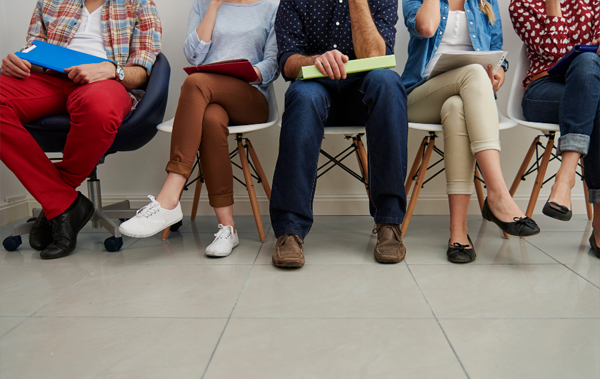 After applying for a position with SwingShift, the next stage typically involves a phone interview for shortlisted candidates. Now it's time to prepare for the phone interview to strengthen your chance of success.
The Days Leading Up to Your Interview
Do your homework on SwingShift
What makes SwingShift stand out to you? Do you like that we focus on mental health nursing? That we offer opportunities for career progression? Or maybe you appreciate our competitive rates of pay and friendly service. Whatever your reason, be sure to let us know why you want to be a SwingShift nurse.
Check out our website and Facebook page, and subscribe to the newsletter to get a broader scope of the business. During the interview, demonstrating this knowledge will go a long way.
And familiarise yourself with SwingShift's mission and values. How do these apply to you and your clinical practice? Can you recall a time you demonstrated inclusion and collaboration in a previous role?
Prepare your answers
Most interviews begin with basic icebreakers and questions about you. This is your opportunity to make a good first impression and begin the interview on a strong note. You will also want to prepare answers for the following questions, as it's highly likely these (or similar) will be asked.
"Why do you want to work with SwingShift?"
"Why are you a good fit for our agency?"
"Can you tell us a bit about yourself and your nursing career so far?"
"Regarding nursing, what are your greatest strengths and weaknesses?"
"When can you start working with us?"
Be sure to use first-hand clinical experiences to back up your responses. We want to know who you are, where you've been, and what you've done, so don't be shy to share the details.
Don't go overboard
While you may consider preparing written responses to likely questions and wish to read these during the phone interview, you need to be careful not to sound unnatural or unauthentic. Just be yourself and take your time to answer if you need to. Be honest with the interviewee and treat the process as a conversation more than an interview.
Keep some clinical examples from your career in mind, so you can use these as foundations to your responses, but don't go overboard. There's no need to plan every word. Try and have fun with it.
Consider what you'd like to ask SwingShift
At the end of the interview, you will generally be asked if you have any questions for SwingShift. While it's not necessary to ask anything, consider the following:
How do SwingShift nurses maximise their work opportunities?
Does SwingShift offer any professional development opportunities?
How far may I have to travel for a shift?
Get a good night's sleep
Most importantly, make sure you rest and sleep properly leading up to your interview—especially the night before. This will help you to keep your mind clear and stress levels down.
Day of the Phone Interview
Prepare yourself mentally
If you're feeling nervous or anxious, consider some ways you can relax and centre yourself prior to the call. These may include:
Showering and putting on business attire. Whilst you can stay in your pyjamas, it's not very motivating or inspiring. Spraying some perfume or cologne, doing your hair, and even wearing some makeup may help place you in a more confident mindset.
Calling a friend to practise your "phone voice" and check your connection. Knowing you will be heard clearly may help ease your nerves.
Reviewing your CV in case you're asked about a particular section. Keep it handy during the interview so you can easily make reference to it.
Eliminate distractions
About five to ten minutes before the call, try to eliminate distractions and noise. Turn off the TV, place pets in a safe area, and ensure any children present are occupied. Being proactive in creating this quiet space will prevent you from feeling rushed.
During the Interview
During the phone interview, the interviewer will not be able to assess your body language or facial expressions. Because of this, you will need to articulate your points clearly and deliver them in a pleasant manner. Here are some tips:
Keep your hands away from your mouth and the receiver so as to not muffle the audio for the interviewer
Do not put the call on loudspeaker as this may affect audio clarity
Consciously speak slower if you feel your heart racing
Take a breath before you answer each question
Take your time, and ask the interviewer to give you a moment if needed
Ask the interviewer to repeat the question if you didn't hear or understand it
After the Interview
It's always a good idea to send a thank you email within 24 hours of the phone interview. Let SwingShift know you appreciate the opportunity, and express your continued interest in the role.
In summary, there is plenty to consider when applying with SwingShift. But remember, SwingShift wants you to be successful and for you to grow in your nursing career. Best of luck; we hope to hear from you soon.