Nurses are one of the most important parts of any health system. Without nurses, hospitals and clinics around the country would slow down without the vital support that nurses offer patients and other medical professionals.
So on behalf of everybody, hats off to all the nurses out there!
As a rewarding and highly in-demand career, the number of people studying or retraining for a career in nursing is higher than ever before.
But what if you want to want to become a nurse?

What pathways do you have?

How do you find employment?

And importantly, how do you continuously grow your career?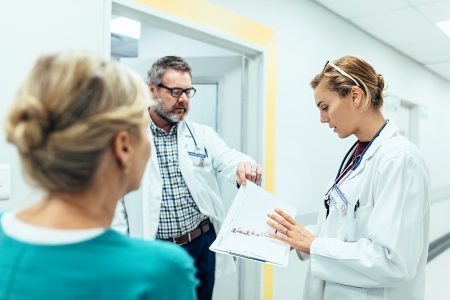 Get learning
Carving out your nursing career starts with getting a good nursing education.  
Before we start talking about the qualifications required to practise as a nurse, we need to go over the different categories of nurse. In Australia, there are four broad categories of nurse, but the most common are enrolled nurses and registered nurses.
Each different category has its own unique responsibilities and level of autonomy, with assistants in nursing operating under the supervision of a registered nurse, while nurse practitioners can operate completely autonomously.
And with these different job descriptions, come varying qualifications to practise!
Register as a nurse in Australia
So you've got your nursing certification and you're ready for the next step on your journey.
Great! Now, it's time to get registered.
Your certificate, diploma or degree were only the first step. Before you can start working as a nurse in Australia, all nurses have to meet registration requirements set by the Nursing and Midwifery Board of Australia to practise.
Nurses also have to:
Undergo criminal history checks

Participate in English language testing

Complete recency of practice test

Arrange professional indemnity insurance



Nurses must also register with AHPRA. This is also where you can:
Renew your registration

Download your registration certificate

Apply for a Certificate of Registration Status

Update your contact details

Check the status of your registration
Once your registration has been assessed and approved, you will then be able to practice as an enrolled or registered nurse in both public or private health facilities around the country.
Find the right nursing jobs!
For many, the hardest part of beginning a career as a nurse isn't the study, or the paperwork, or the registration process.
Rather, it's landing that vital first job that's going to set you on the path for the rest of your career!
Fortunately, Australia is home to one of the most accessible and comprehensive health care systems in the world.
Additionally, healthcare is a booming industry in Australia and it looks set to stay this way, so there's plenty of work out there for nurses!
If you're currently looking for a job placement in Melbourne or around Victoria, whether permanently or casually in the healthcare, SwingShift Nurses nursing agency will connect qualified nurses like you with some of the best care facilities and hospitals statewide.
SwingShift Nurses offers a nursing opportunity like no other
Finding nursing work doesn't have to be a challenge.
For almost 20 years, SwingShift Nurses has opened doors for nurses, helping them to find work placements in general and specialised nursing fields across Victoria.
And the best part? With us, you have complete freedom to choose where and when you work.
Our connections to facilities across the state allow us to offer permanent, part-time, and temporary nursing positions that fit around your schedule, not the other way around!
Interested? Register with us today!